Local Info for Bocking in DC... for visitors too.
Pershing Park!
(Adjacent to Freedom Plaza)
To get here:
Via subway: Get off at "Metro Center", then exit via 13th street. Put on your stilts along the back wall of the escalator and walk two blocks south (down) 13th street.
The Power Bocking Loophole?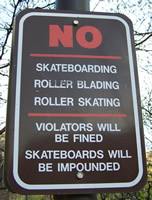 Stair Configurations for Jumping Obstacle Course
Beware, the aggressive squirrels demand tribute.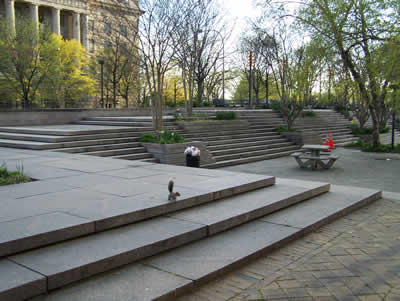 Mini Stairs / Bench Hops
Shady area.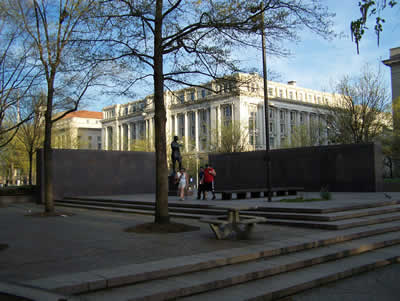 Medium/Low Stairs to the left:
Uneven stones on landings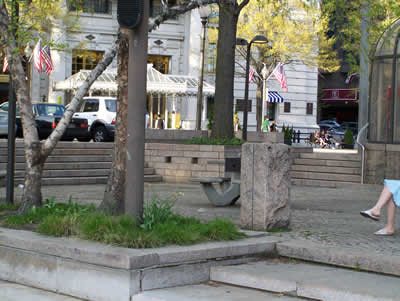 Higher & Higher the More Right You Go.
Watch the uneven landings on the stones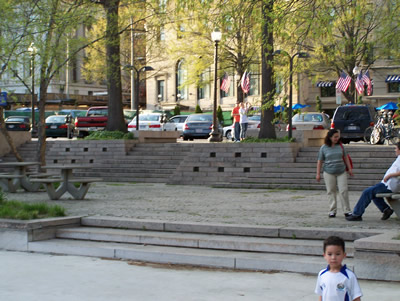 Insane Stairs
Hop up onto the edge of the planters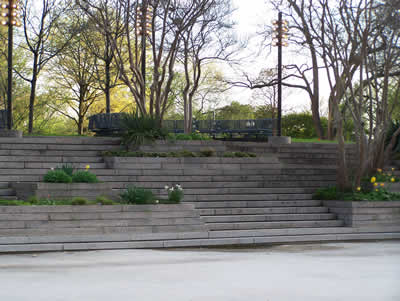 Bocking Gladiator Pit!
(Usually either a pond or ice skating rink)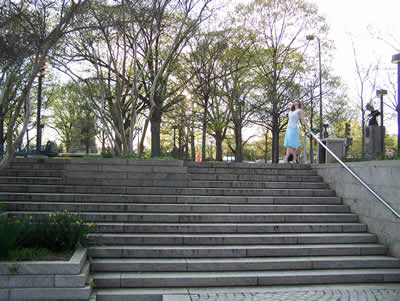 If you don't do stairs, run to Freedom Plaza.
Capital Bocking USA (June 27-28, 2009)
Click here to go to the event info page
Send in spots
where you like to bock... We'll profile them here!