Capital Bocking USA - Official Shirt ($28.00)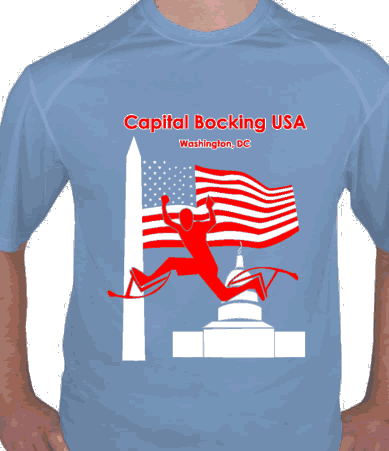 Exclusively from DC Power Stilts! This is a quick-dry, wicking, active-use performance shirt. The exclusive, all American design is sure to be of interest anywhere you go. Features no commercial logos!
Available Sizes: Small, Medium, Large, XL, XXL
See the detailed sizing chart
Limited availability – Produced in June at Capital Bocking USA.
No shipping charge if picked up in person during the event.