Local Info for Bocking in DC... for visitors too.
The US Capitol
Where democracy and national security intersect. Enjoy classical architecture along with stairs, vistas, plazas, and lots of off-limits areas (including everything in the picture below)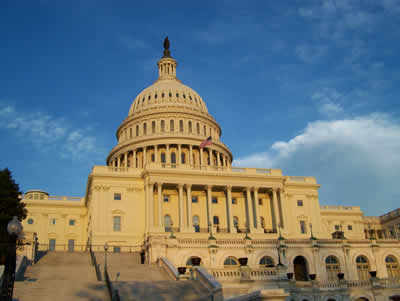 The Plaza in front of the Capitol
Group trick - Jump the steps of democracy... backdrop is above.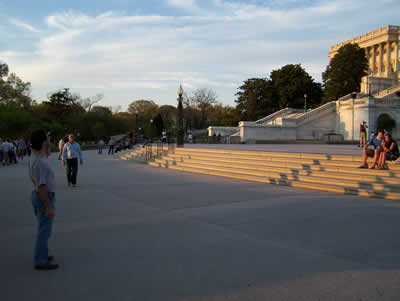 Capital Police are always vigilant... and bored. They want to see us pull some serious stunts.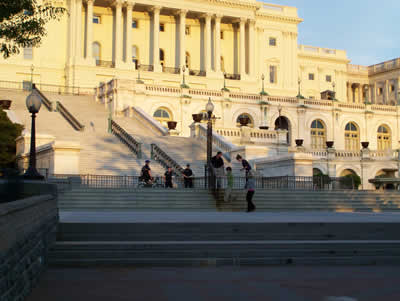 Nice "bench" for stilt-wearers along the back edge of the plaza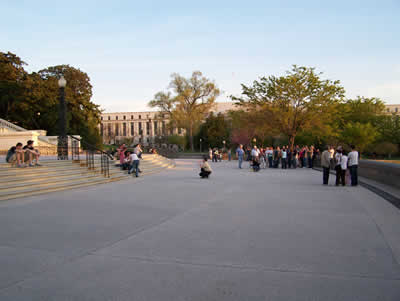 East Capitol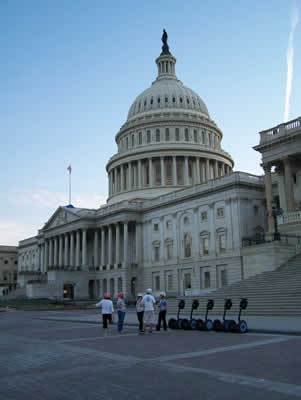 The Underground Visitor Center
Two sets of stairs with medium flights lead to the Capitol Visitor Center on the back of the grounds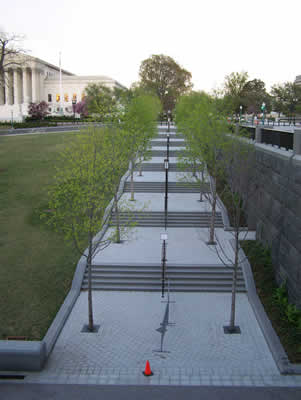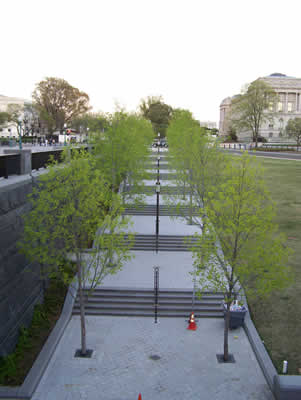 Because you have to be at the Capitol to see this!
At the end of the day the flag may be on it's way to a greiving widow, local hero, or perhaps a generous humanitarian.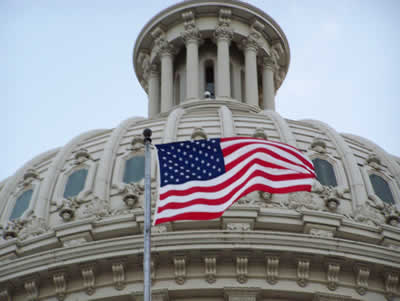 Along the way, we'll stop by the Department of Labor
Capital Bocking USA (June 27-28, 2009)
Click here to go to the event info page
Send in spots
where you like to bock... We'll profile them here!