You have to see it to believe it!
Check out the other videos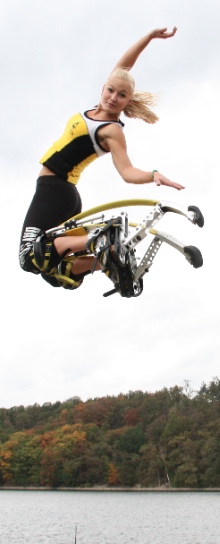 Spring into Summer!


Find a fun, outdoor hobby to enjoy in the park, at picnics, in the long evenings, at summer camp, or in the neighborhood. Getting ready for outdoor festivals such as Burning Man? Check out these costume ideas on our Facebook, and contribute your own.

Announcement: Production hasn't been able to match demand for this product and there has been increasingly limited availability affecting all worldwide distributors. DC Power Stilts still has stilts in stock, and would be happy to outfit you with our available merchandise.

Please Sign up to join the announcement list, where you will be the first to know when any new shipments come in.

Why Choose DC Power Stilts?
We are stilt experts, care about providing a good experience for customers, and we are passionate about sharing our excitement for the sport!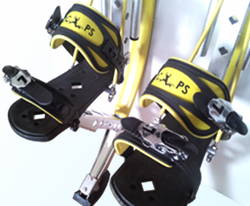 New!DC Power Stilts Customized Binding Upgrades
The DC PS Foot Strap upgrade offers enhanced comfort, a strong design, and best of all is now included complimentary on all orders for the 7s Stilts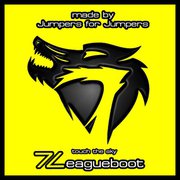 An Exclusive, Innovative Product!
DC Power Stilts has always been known for quality and high value brands and after careful evaluation of the product we have become the official US distributor of 7 League Stilts: GT Cobra for Teens and Adults. These are high quality stilts and offer many innovations for $469.00, only a few dollars more than other brands!
Have Extreme fun and Get Fit FAST
Jumping 6' high or running 25mph on stilts offers nearly twice the caloric exercise per minute as Jogging! We recommend stilts with cuffs like the Poweriser Advanced or 7 League Stilts: GT Cobra for teens and adults.
Learn to walk with a bounce to your step!
It's alot of fun, and easy to learn! Most people can balance on stilts after only a few minutes.
It's also an extreme and intense workout.
For those who can make it to our location in DC, there is no shipping charge if purchased online and picked up in person. Click on products for details.
Safety Product Tests:
Due to customer demand for good safety equipment, we now offer Triple Eight (888) safety pads and dual-certified Gotham skate helmets. The helmet's dual certificatioon best covers the speed range for stilts and the safety pads have been trialed and tested under the most grueling conditions by our instructors and students.
Join us!
The sign up page easily gets you to your free tryout. You can also use it to stay informed or to contact us.


Join the DC Power Stilts community on Facebook: Join our page! Your feed will immediately get tips, news, coupons, event announcements, and who-knows-what-else?
> Facebook Page
Jump Team
Do you like getting paid to listen to music and jump? DC Power Stilts is organizing like-minded people who want to work on skills and routines together as performance teams. If you perform already, make sure you're on my list.
> Power Stilts Performers
> Join/Start a Performance Team
Check out the Blog
The DC Powerbocking Blog chronicles community news along with an occasional thought or two. Please look it over and leave a comment!
Brand Confusion?
DC Power Stilts pays attention to all available brands and product lines. We look at product reputations, designs, and most importantly, we jump on each brand of stilts before we offer it.
While no one brand or product is perfect for everyone, if we carry it, we recommend it. Because your safety depends on the stilts performing properly, we don't suggest knock-offs or imitation brands.
7 League stilts are designed in Europe and experts prefer them.
Other brands are made in China with lower production quality and tend to wear out quickly.
We also evaluate $1,000+ stilts, and seek out new products, contact us for more info.